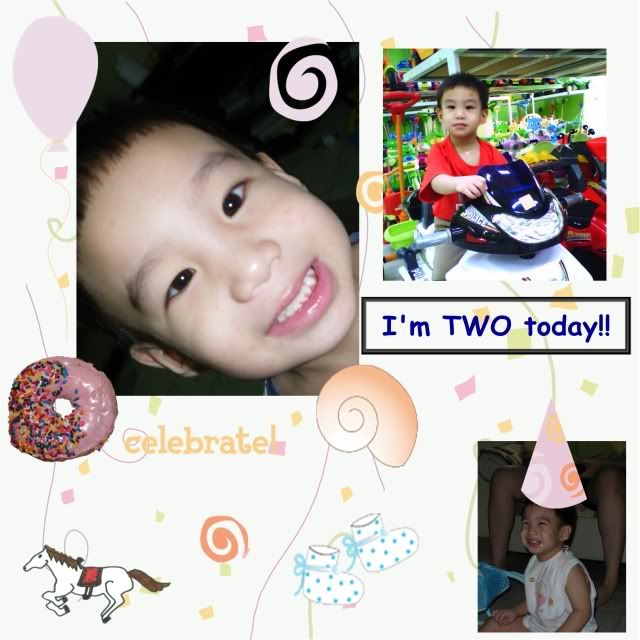 Wee! I'm exactly TWO years old today!!
I heard from somewhere that a simple formula to calculate the actual height of an adult would be to see how tall that person is at the age of TWO, and then simply multiply it by erm, what else, TWO!
So, since I am now around 90cm in height, I should be able to shoot up to only about 180cm as an adult. Sigh…not even 6 feet?!! Sigh…should have listened to Mama more and finished up my vegetables earlier. 🙁 Well, at least, I should be taller than Papa. Hehe..:-D
Anyway, Papa & Mama pulled off a simple celebration for me a few days back on the first day of CNY when Koko Ethan and family were in town as well. I was totally in-sync with the CNY celebrations in my traditional chinese outfit. Apart from the lovely cartoon butter cake and pressies, Ah Ma and Ah Kong also prepared 'lam mee', which I found out was a traditional birthday dish for the Chinese. Mmmmmm! I sure had a blast that day! Here are the pictures of my re-collection..